Please join us for a

Qualitative Methods Community of Practice

Quarterly Seminar.
EVENT DATE: 04/25/2022 12:00 PM - 1:00 PM CENTRAL TIME
Title: "Online Recruitment and Data Collection for Qualitative Research"

Speaker: Mary Gowin, PhD, MPH
Register to join via Zoom or In Person!
Join in person at the TSET Health Promotion Research Center (formerly OTRC):
655 Research Parkway, Suite 400 (4th Fl)
Oklahoma City, OK 73104
2-hr free parking available outside the building; bring your own lunch if desired.
Questions? Email the co-directors: Dr. Julia McQuoid at Julia-McQuoid@ouhsc.edu; Dr. Neil Jordan at Neil-Jordan@ouhsc.edu; Dr. Kerstin Reinschmidt at Kerstin-Reinschmidt@ouhsc.edu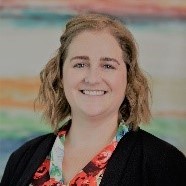 Speaker bio: Mary Gowin, PhD, MPH is an Associate Professor in the Department of Family and Preventive Medicine in the College of Medicine at the OUHSC, where she serves as the Director of the Primary Care Health Policy Division. She also holds an adjunct appointment in the Department of Health Promotion Sciences in the Hudson College of Public Health at the University of Oklahoma Health Sciences Center (OUHSC) Dr. Gowin has over 15 years of public health practice, research, and policy experience. She currently serves as a mentor to both public health and medicine students, residents, and faculty in the areas of health promotion program planning, program implementation, program evaluation, social determinants of health, health policy, and qualitative research. Dr. Gowin especially enjoys teaching and mentoring others about the value and benefits of qualitative research in public health and medicine.